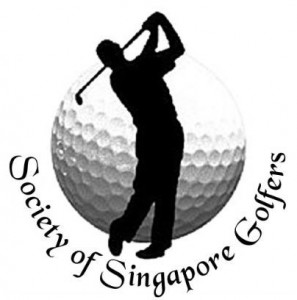 The Society of Singapore Golfers (SSG) was founded in 2003 by a group of golfers led by Mr Raymond Tan. It was registered with the Registry of Societies on 28 Jan 2003.
A golf club without real estate, it is a Member Club of the United States Golf Association (USGA) and also an Associate Member of the Singapore Golf Association.
The SSG is essentially an apolitical and non-profit organisation whose primary objectives are to promote and stimulate the interest in golf and to serve and provide golfers with a wide range of services and programmes. It is managed by volunteers who are elected into the SSG's Management Committee.
Apart from its objectives of promoting the game of golf and making the game an affordable sport, SSG also plays an important part in building cohesiveness in the sport in Singapore. SSG is committed to take a pro-active role in building an atmosphere of trust and harmony amongst its members. Through its regular golf-related activities, its members can learn and play together in a natural and spontaneous setting where they can appreciate each other and forge inter-racial bonds which, in turn, instill the importance of racial and religious harmony. Thus, SSG can help to create a richer multi-cultural experience and make racial harmony a way of life.
In short, SSG is committed to promoting and developing the game of golf both nationally and internationally, and also taking an active role in preserving and advancing the game of golf. It also continues to support any organizations that run national and international championships and/or to provide financial resources to any charitable organizations in support of any charitable initiatives. It is also committed to providing opportunities for personal development through golf and thereby to promote character-development and life-enhancing values.
SSG strives to ensure that no person will be denied the opportunities to learn and play golf and continuously explore and create new affordable means so as to bring the game of golf to the community. SSG continues to challenge any notion that the game of golf is reserved only for the rich and famous. Last but not least, SSG is committed to forging unity and building a resilient nation among its members of different races and religions so as to make Singapore a safe, strong and united society.
Tour our web-site for a complete look at the SSG, and what makes it special in Singapore!