The final round of the SSG President's Cup 2017 was held at Kranji Sanctuary Golf Course on 14 December 2017.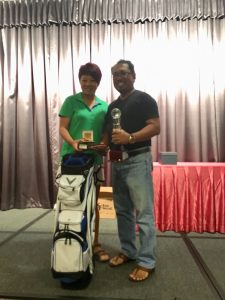 The winners are:
Champion: Mr Sumardi Sidi (232)
1st Runner-up: Mr Chew Hock Lin David (236)
2nd Runner-up: Mr Yee Huan Pheng Andy (238)
To view the Overall Results, simply click HERE.
The qualifying round for the SSG President's Cup 2018 will be held at Dendro/Vanda Course at Orchid Country Club on 10 January 2018. It is now opened for registration. To register, simply drop us an email at admin@singaporegolfers.org.